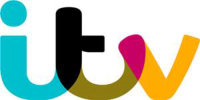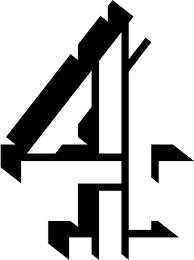 Treatments:
Eliminate Anxiety, Fears, Phobias, Unexplained Physical Pain and Symptoms of Depression
Coaching:
Stop procrastinating, Get motivated, Make better decisions, or just have more fun!
A personal message from Janet
If you have clicked on this page then my guess is that you or someone close to you is suffering from some level of stress, anxiety, fear, unexplained physical pain or depression and you want to do something about it. The first thing I would like to say is WELL DONE, because years of working with people with a range of emotional challenges has taught me that taking the first step in terms of actually seeking help is often the most difficult. You have just done the hardest bit as that part you had to do alone, from here on in, you are not alone and I can help you.
I had seen numerous people over the last 3 years with no success, I was desperate, but in 2 sessions Janet stopped the violent physical tremors and anxiety I had experienced every day since the accident. It was amazing.
Joe Brown
On many levels Janet has given me back my life – to say thank you seems inadequate.
John Gately
A one to one session can be life changing.
Many people come to see me having carried around fears, anxiety, phobias or traumatic memories for many years, sometimes even decades. Sessions are usually 2-3 hours, and unlike many traditional talking therapies, I often only need to see people once or twice to collapse even the worst negative fears or memories and replace them with a healing, positive and more optimistic mindset. A common feedback after a session is "I just cannot get the painful feeling back any more – it's gone!" Because I understand how the brain works and how different therapies work on different areas of your brain to literally change how you think and feel, it allows me to choose the very best technique for you. No two clients or sessions are the same, all of my treatments are completely bespoke, you are unique and your treatment will be tailor made especially for you. Sometimes I will use Tapping (TFT), other times NLP or hypnotherapy, or more usually a combination of these and other effective treatments. After the session I will also teach you some easy techniques and give you additional material so that you can be empowered moving forward. These amazing techniques can work quickly and bring immediate relief; specific anxiety fear or phobias can often be cleared in just one or two sessions. Some other issues may need a little more time, especially if you are looking for some ongoing effective coaching and want to learn new strategies and create new habits after eliminating anything that was holding you back.
Below are three packages; you may want to arrange a free 15 minute consultation to help you decide which one suits you best:
One to One Sessions

One to One sessions are available in North London (Kentish Town) or LE9 (nearest Station Narborough. J20-21 M1) Single One to One 3 hour session – £375 Two x 3 hour sessions – £700 Venue: North London Leicester Single 2 hour coaching session £250 Venue: Leicester only 10 hours divided into 3 sessions to suit you – £1,100 Venue: North London Leicester
As soon as you have made your purchase you will receive a call within 24-48 hours maximum to arrange your first session.
Telephone or Skype Treatments

If an in person session is not practical, many conditions can be treated via Skype as I can guide you through Tapping sequences and other techniques and send you MP3 hypnotic tracks to enhance the changes you can make. 3 x 75 minute sessions £375
As soon as you have made your purchase you will receive a call within 24-48 hours maximum to arrange your first session.
"Tapping For Life" Book and Coaching Package

Unlike many treatment such as clinical hypnotherapy, you can learn how to use TFT (tapping – often referred to as EFT), on yourself to clear a range of negative emotional conditions. The techniques are easy to learn and there are absolutely no side effects so it's totally safe to do. In an ideal world everyone would have an in person session with a practitioner, but if that's not possible you really can get some great results following the techniques in the book and combining them with the audio's and a One to One Skype session. I have put together a unique package to help you achieve this: "Tapping For Life" Book, 2 MP3 hypnotherapy audios, plus 1 x 75 minute Skype/Telephone coaching session. £150
As soon as you have made your purchase you will receive a call within 24-48 hours maximum to arrange your first session.
To help you decide which treatment option will work best for you –send me an email with a brief outline of what you would like help with, and I will arrange a time to call you.