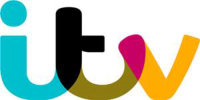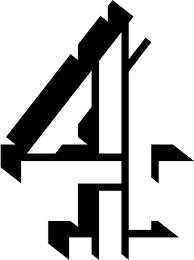 Treatments:
Eliminate Anxiety, Fears, Phobias, Unexplained Physical Pain and Symptoms of Depression
Coaching:
Stop procrastinating, Get motivated, Make better decisions, or just have more fun!
A personal message from Janet
If you have clicked on this page then my guess is that you or someone close to you is suffering from some level of stress, anxiety, fear, unexplained physical pain or depression and you want to do something about it. The first thing I would like to say is WELL DONE, because years of working with people with a range of emotional challenges has taught me that taking the first step in terms of actually seeking help is often the most difficult. You have just done the hardest bit as that part you had to do alone, from here on in, you are not alone and I can help you.
I had seen numerous people over the last 3 years with no success, I was desperate, but in 2 sessions Janet stopped the violent physical tremors and anxiety I had experienced every day since the accident. It was amazing.
Joe Brown
On many levels Janet has given me back my life – to say thank you seems inadequate.
John Gately
I reached out to Janet as I knew I needed help. I was unsure how well a Skype call would work, but it was really effective. From the comfort of my own home Janet drastically lessened the negative feelings and changed how I view past and future events. I have gone from strength to strength and since the call my outlook has totally changed. Another advantage is the cost, less than a one to one in clinic plus no travelling. My advice – Just do it!
Jennifer May
There's only one way to describe what Janet does – it's magic without the wand. A horrific trauma I had carried for 14 years literally just left my body in one session and now over 5 years later, it has never come back. It was simply stunning and it changed my life.
June Rodgers
A one to one session can be life changing.
Many people come to see me having carried around fears, anxiety, phobias or traumatic memories for many years, sometimes even decades. Unlike many traditional talking therapies, I often only need to see people once or twice to collapse even the worst negative fears or memories and replace them with a healing, positive and more optimistic mind-set. A common feedback after a session is "I just cannot get the painful feeling back any more – it's gone!" Because I understand how the brain works and how different therapies work on different areas of your brain to literally change how you think and feel, it allows me to choose the very best technique for you. No two clients or sessions are the same, all of my treatments are completely bespoke, you are unique and your treatment will be tailor made especially for you. Sometimes I will use Tapping (TFT), other times NLP or hypnotherapy, or more usually a combination of these and other effective treatments. After the session I will also teach you some easy techniques and give you additional material so that you can be empowered moving forward. These amazing techniques can work quickly and bring immediate relief; specific anxiety fear or phobias can often be cleared in just one or two sessions.
You can arrange a free 15 minute consultation to help you decide which one suits you best: book your free consultation by calling me on +44 7788 738799 or emailing janet@powertochange.me.uk and tell me what you would like me to help you with.
Video Coaching (Skype/Facetime/Facebook Video or Zoom)

Because I use such effective techniques, they work extremely well on Skype or other video calling system. Many people prefer this option as you can record and keep the session. You also receive a free guided meditation, which is a valuable resource to keep and use whenever you need a boost, plus I will send you some short videos demonstrating the techniques after the session so that you will have all you need to empower yourself moving forwards.
Book your initial session now and experience the benefits for yourself and if appropriate we can create a bespoke package after that. Many people need fewer sessions than they expected, and sometimes even major issues can be eliminated in just one session.
One to One in-person treatments
One to One in-person treatments are available in UK London and also in La Torre Gold Resort in Spain (Near Murcia) please call or email for details:
Email: janet@powertochange.me.uk
Phone: +44 7788 738799
To help you decide which treatment option will work best for you –send me an email with a brief outline of what you would like help with, and I will arrange a time to call you.