Life Coaching 
Packages
[show_wp_shopping_cart]
INTRODUCTION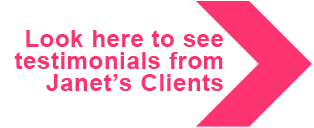 I initially trained as a life coach, and went on to train in a variety of therapeutic techniques to add to my skills, as I wanted to be able to expand the services I offer; unsurprisingly as we are all different, I found that no one technique suits everyone, but that a variety or combination of each, tailored to meet individual needs, brings the best results.
WHAT IS LIFE COACHING?
I often get asked what life coaching is? People say "but if you want advice you can just talk to a friend!" and of course where would we be without our friends? They play a valuable role in our lives and can influence our emotional health positively – or sometimes negatively. The key difference between a life coach and a friend is that we as coaches are not emotionally attached; although we care about your progress, we can when necessary say things that you might not want to hear that friends would shy away from saying. One of the things I always tell my clients is "if we were sitting here having coffee chatting as friends I would have a totally different style of language and communication, I would be mindful of social etiquette and of not interrupting; however as a life coach I am not afraid to ask vital searching questions, make challenging suggestions, or to interrupt you when you are speaking if I want to break or change your existing train of thought".
Whether you want to re-evaluate your life, need some direction, want to lose weight and make lifestyle changes, or if you need some external motivation, then you may get all the help you need from a series of sessions. Most successful people have some kind of professional coaching to get them on the right track, and keep them there long after they have achieved their original goals.
The philosophy of life coaching is "YOU already have all the answers – you just don't know how to access them yet". Which put simply means as a life coach I won't tell you what to do or how to do it; but I will enable and empower you to create your own thought process in order to find the right answers.
The kind of therapeutic coaching I do is a little unique, I unlike traditional life coaches am quite happy to give you a proverbial kick up the backside if I feel that's what you need, and I am happy to offer some direct suggestions if it's appropriate; however I would never directly tell you what to do. I use my other psychological skills to add to my coaching which makes it a more multi layered approach and I have found this to be the most effective way to help you to get the results that you want and deserve.
If you haven't already registered for my FREE downloadable course, you might find it helpful as it takes you through the basics of how we think and feel and form our beliefs and habits. The good news is that anything negative, whether it's a thought or behaviour, can be deconstructed and removed and replaced with something that serves you better. As your life coach, it's my job to help you do exactly that.
There are a variety of different ways that we can work together and I have listed a few options below.
Unlike many other solely therapeutic based sessions, life coaching can work very well over the telephone or using Skype. Some people prefer the one to one personal approach, and you can choose the format or package that suits you best. If you would like advice as to which is best for you, give me a call on 07788 738799.

VENUES
I offer private coaching sessions in North London or Leicester (LE9). SEE BELOW FOR INDIVIDUAL TREATMENTS OR COACHING PACKAGES
Individual One Off 

Treatments

Telephone/Skype sessions £125 per 75 minutes

One To One sessions in North London £250 per 2 hours  

or Leicestershire £200 per 2 hours

Click Here To Ask Me How I Can Help You, or To Book Your Session 
Individual 

Packages

Packages can be tailored to meet your individual needs either with just telephone/Skype coaching, or a series of One To One sessions, or a combination of both.
Find out more below…
One to One

Sessions

If telephone treatment is not appropriate or you prefer to work face to face, then these packages may suit you better. They are all based on individual 2 hour sessions either in North London, or Leicester.

3 x 2 hour sessions North London £700                 Leicester £550

6 x 2 hour sessions North London £1,350              Leicester £1,050

Sessions can be taken as close together or as spread out as necessary.

Click Here To Ask Me How I Can Help You, or To Book Your Session
Telephone / Skype

 

Coaching Only

BRONZE PACKAGE

2 x 75 minute sessions per month (total 6 sessions). Normal Price £750, package price £230 per month (min 3 months).
or
6 x 75 minute sessions taken weekly or monthly or as needed.

Normal Price £750, package price £660 paid in full.

Click Here To Ask Me How I Can Help You, or To Book Your Session

SILVER PACKAGE

3 x 75 minute sessions per month (total 9 sessions). Normal Price £1,125, package price £330 per month (min 3 months).
or
9 x 75 minute sessions, taken weekly or monthly or as needed.
Normal Price £1,125, package price £945 paid in full.

Click Here To Ask Me How I Can Help You, or To Book Your Session

GOLD PACKAGE

4 x 75 minute sessions per month (total 12 sessions). Normal Price £1,500, package price £420 per month (min 3 months).
or
12 x 75 minute sessions taken weekly or monthly or as needed. Normal Price £1,500, package price £1,200 paid in full.

Click Here To Ask Me How I Can Help You, or To Book Your Session
One to One

Sessions

If telephone treatment is not appropriate or you prefer to work face to face, then these packages may suit you better. They are all based on individual 2 hour sessions either in North London, or Leicester.

3 x 2 hour sessions North London £700                  Leicester £550

6 x 2 hour sessions North London £1,350               Leicester £1,050

Sessions can be taken as close together or as spread out as necessary.

Click Here To Ask Me How I Can Help You, or To Book Your Session
Combined

Packages

Very often a combination of the two methods work very well. Initially a one to one and then additional face to face treatments combined with telephone / Skype sessions can be a really effective way to totally clear all negative emotional toxins such as past experiences and fears, and then create some dynamic changes that enable you to move forward with clarity and a resourcefulness you didn't know you had.

3 x 2 hour sessions in North London plus
3 x 75 min Telephone/Skype
Normal Price £1,125 – Package Price £1,045.

3 x 2 hour session in Leicester plus
3 x 75 min Telephone/Skype
Normal Price £975 – Package Price £895.

6 x 2 hour sessions in North London plus
6 x 75 min Telephone/Skype
Normal Price £2,250 Package Price £1,975.

Click Here To Ask Me How I Can Help You, or To Book Your Session